Talented Voiceover Artists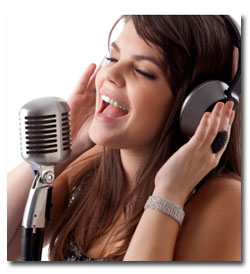 Phone Sound is proud to have a rather large library of very talented voice artists who lend their voices to create powerful audio productions to play on your phone lines directly to your customers. Combined with the latest music (available in a range of genres) these professional voiceover artists provide an effective telephone message on hold advertising solution.
Our voice actors are located throughout the world, and we have a number of talents who come into our recording studios on a regular basis, and others who have their own recording studios abroad and send their productions through to us to mix and manipulate into a high quality audio advertisement.
Phone Sound has a wide selection of voiceover artists who are well trained in bringing your scripts to life – and they offer a large range of voice types; from hard sell through to corporate, character voices to impersonations. We can also employ voice actors with accents or who speak another language should you wish to feature on hold messages in a different language.
Make a lasting impression and let our professional voiceovers talk to your callers and promote your products and services, while your staff are busy making sales.
Get your free audio demonstration today or call us on 1300 799 302