Frequently Asked Questions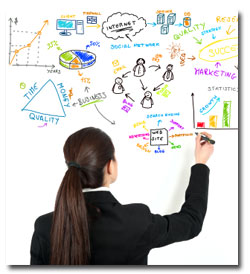 What does Phone Sound do?
Phone Sound is a leading audio production company specialising in the production of high quality telephone message on hold programs.
What is an on hold program?
Think of it as your own personal radio station for your telephone lines. A telephone message on hold program is a compilation of music and short audio messages, that have been strategically scripted, voiced and engineered to promote your brand and its products and services directly to your callers.
It is company policy not to put callers on hold?
When you transfer a call you are effectively putting your caller on hold. If you need to get additional information for your caller, it is much more professional to put them on hold, rather than just putting your hand over the receiver (as there is still a chance they can hear you). While it is most companies' intention not to put their callers on hold, chances are you do at some stage. Why not use that time to continue with your internal branding strategies.
Can't I just play the radio?
Of course you can, if you don't mind having absolutely NO control over what is being played to your callers. You won't know what music is being played to them, what the announcers are saying or even who is advertising on the station. You could effectively offend your callers, or promote your competitors. Plus, you still have to pay for the privilege of playing the radio. Read our blog about APRA and PPCA fees for playing radio to callers on hold.
What do I promote in my messages?
Promote products and services that your customers may not know about. Promote your social media networks, seminars and industry functions. Put yourself in your customers shoes, what do they want to know? Tell them the benefits and what's in it for them.
What is the duration of each message?
Keep it simple. Keep it short and make sure it has punch. Your callers may only be on hold for approximately 15 seconds, so we try to keep the messages at that length.
Will my program restart every time we place someone on hold?
No. Your message on hold program will be on a constant loop. That way, if you put a caller on hold twice, then hopefully they won't hear the same message twice, and are more likely to learn more about your business.
Do I write the script?
You can if you want to, but we have a team of creative writers who are experienced in writing scripts specifically for telephone messages on hold, and it is part of the package.
Who will voice my script?
We have a number of very talented male and female voiceover artists working for us. You have a choice of which voice artist you think is the best fit for your message on hold program.
Can I include music in my message on hold program?
Of course you can. Phone Sound has a number of royalty free music beds that can be used in your production providing you have a voice recording included in the mix. As we are registered with APRA and PPCA, these tracks are approved and you won't be required to pay them for the right to use it. You cannot use mainstream music without paying for appropriate licences to use them.
Are Sound Effects Used in the Audio Productions?
They can be if you would like them incorporated into your message on hold program. We do advise you to limit the amount of sound effects, but they can certainly help add another dimension to your audio production.
Am I locked into a Contract?
No. Phone Sound offers two packages – both are to be bought outright. So you won't be locked into any contracts and won't be required to pay anything further, unless of course you come back to us to freshen up your audio production in the future, and we'll give you a discount for your loyalty.
Do I need on hold equipment?
Most telephone systems are built with an internal message on hold system; we just supply your message on hold program in a format suitable for your phone system. However, if you do require external digital equipment, we can certainly help.

http://www.mediagroup.com.au/