What to Promote to your Callers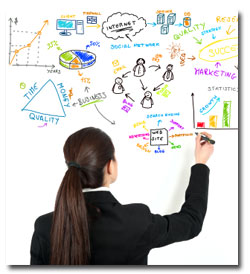 Advantages of Messages On Hold
Congratulations on taking the first step to sounding more professional. The team at Phone Sound are sure to produce a compelling audio production for you to proudly play to your callers.
For our copywriters to script an effective program, we'll need you to provide us with some information. Below are a few pointers on what is good to promote to your callers on hold.
Secondary Products and Services
Chances are you have already spent a fortune on marketing your business and trying to get the phone to call, and you have probably focussed on your core product or service offering. If that is the case, then we advise you to promote your secondary products and services to your callers.
Why?
Because they are already calling you, so they know the main product and service you offer, so don't waste time educating them about something they already know about, instead provide them with information about your other offerings. For instance, you might run an accountancy firm, your callers already know you offer tax related services, so why not promote other services like company start-ups and trust accounts?
Social Media Accounts
A lot of our competitors advised their clients against advertising their social media accounts, but why not? Many people have found your details through a search on their computers, and chances are they are still in front of it. If they are, wouldn't it be nice if they LIKED your Facebook page? In a time when social media is more important than ever, it makes sense to promote it through every channel you can.
Address and Location
In many instances, your callers will be ringing simply to find out where your offices are. Use your on hold air time to supply this information, and identify any major landmarks.
Loyalty Programs
Do you reward your customers for their loyalty? Then make sure they know about it, and give us the details so we can incorporate it into your script.
Awards your Business has Won
The team at Phone Sound think this is pretty important – as it lets your callers know that you're authorities in your field and have achieved pretty high to be rewarded by your industry peers.
Industry Nights / Seminars
If you are a real estate agent, then you might want to promote your investor seminars. Retailers – do you have VIP nights for your regular customers? Then let them know when they call you by promoting it on your message on hold program.
Frequently Asked Questions
You may have compiled a list of your frequently most asked questions to post on your website, so why not incorporate some of that information into your on hold message program? Your callers just might hear what they need to hear on hold, and can hang up and walk away with the information they are looking for.
When it comes to writing your message on hold program, our scriptwriters try to put themselves in your customers' shoes in order to create a program that will grab their attention. At the end of the day, your customers don't want to hear how wonderful you are, they want to hear about your products and services and how those products and services are going to benefit them.
Keep your messages short, sweet and straight to the point – you've only got about 15 seconds to really get your message across. For more information, please contact your creative copywriters – they'll be sure to advise you on the information they need to write a captivating message on hold script for your business.